Introduction of elliptical quartz tube and oval quartz tube
Click:

-
Time:2018-11-16 09:31
Introduction of
elliptical quartz tube and oval quartz tube
1. High temperature resistance: The softening point temperature of quartz glass is about 1730 C, which can be used for a long time at 1200 C, and the highest temperature in a short time can reach 1450 C.
2. corrosion resistance: except hydrofluoric acid, silica glass hardly react with other acids.
3. good thermal stability: quartz glass has a small thermal expansion coefficient and can withstand severe temperature changes.
4. Good electrical insulation: Quartz glass has 10,000 times the resistance of ordinary glass, and is an excellent electrical insulation material. It also has good electrical properties even at high temperature.
Introduction of elliptical quartz tube and oval quartz tube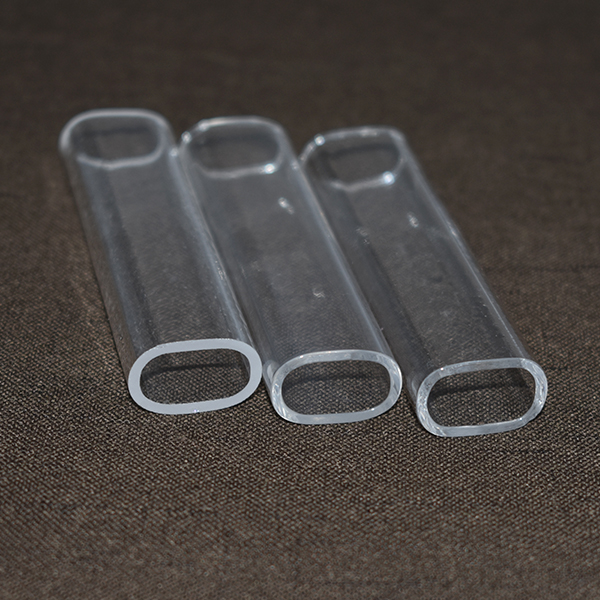 If you are interested in the elliptical quartz tube and oval quartz tube or need to consult, please click on our online customer service, or call us. Pan Chao, customized different quality specifications of the glass.
Pan Chao special industrial glass, tailored for your different quality of the glass.
Welcome sending your inquiry: Phone : +86 13569413718 Email:
info@panchaoglass.com
Introduction of
elliptical quartz tube and oval quartz tube
Introduction of elliptical quartz tube and oval quartz tube

| | | |
| --- | --- | --- |
| oval quartz tube | elliptical quartz tube | Introduction of elliptical quartz tube and oval quartz tube |
| oval quartz tube | elliptical quartz tube | Introduction of elliptical quartz tube and oval quartz tube |
| oval quartz tube | elliptical quartz tube | Introduction of elliptical quartz tube and oval quartz tube |
| oval quartz tube | elliptical quartz tube | Introduction of elliptical quartz tube and oval quartz tube |