Precautions for using quartz glass tube!
PCHAO brand industrial sight glass give you professional custom!
Address
:Room 1624, Jing Ye Gong Yuan Guo Ji, Jin Sui road and New Second Street intersection, Xin Xiang city, Henan Province, China
Precautions for using quartz glass tube!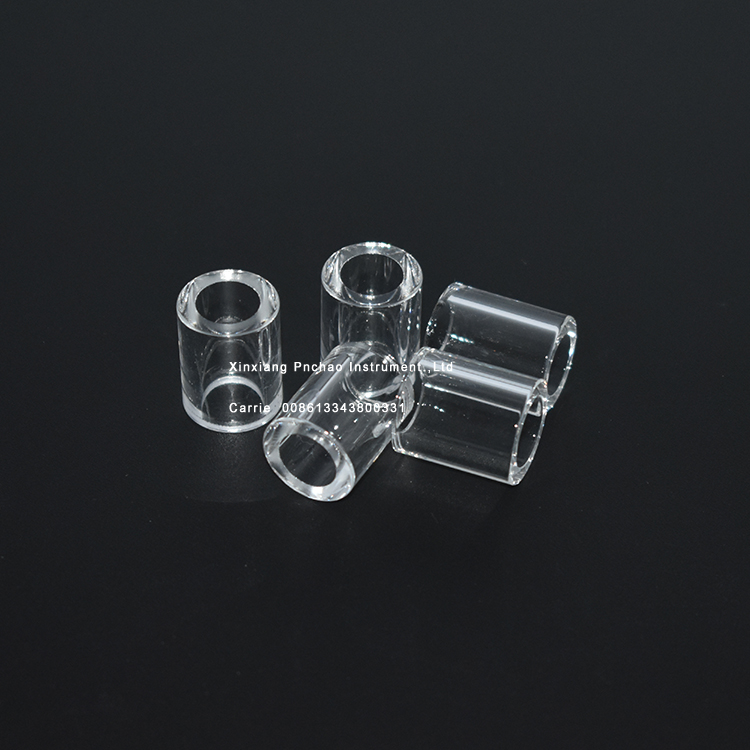 1. Precautions for using quartz glass tube:
  Because the quartz glass tube is a relatively expensive material, you need to pay attention to:
   1. All kinds of quartz glass have a maximum operating temperature, and this temperature should not be exceeded during use, otherwise it will crystallize or soften and deform.
  2. Quartz glass is an acidic material. When used at high temperatures, strictly avoid contact with alkaline substances (such as water glass, asbestos, potassium and sodium compounds, etc.), otherwise its anti-crystallization performance will be greatly reduced.
  3. Quartz glass products are allowed to be used continuously under high temperature, which is good for prolonging the life of quartz glass and improving temperature resistance. Conversely, if quartz glass products are used intermittently at high temperatures, the number of uses is limited.
  4. Although the quartz glass material has extremely high thermal stability, it can withstand drastic temperature changes. However, in actual use, due to the difference in residual strain and product shape, there is a certain difference in thermal stability, so attention should be paid when using it.
   5. Quartz glass that needs high temperature use must be wiped clean before use. It can be soaked with 10% hydrofluoric acid or lotion, and then cleaned with high-purity water or treated with alcohol. Wear fine-line gloves during operation, and direct hand contact with quartz glass is not allowed.
2. How about the quality of Panchao glass tube?
Xinxiang Panchao Instrument and Meter Co., Ltd. mainly produces quartz glass rods, small-hole quartz glass rods, fan-shaped quartz tubes, square quartz tubes, D-shaped quartz tubes, double-hole quartz tubes, wall thickness tubes and various special specifications of quartz glass tubes . Especially the quartz glass rods produced by our company are highly praised by users at home and abroad.
  The company adheres to the development tenet of "scientific management, continuous improvement and innovation, advanced manufacturing technology, professional technology, stable product quality, and honest service". We believe that in the near future, we will create greater glories.
If you are interested in the or need to consult, please call us +8613343800331.
Pan Chao special industrial glass, Customize your persoalised glass products.


Welcome sending your inquiry: Phone : +86 13343800331 Email:

sales@panchaoglass.com
Related articles
Contact Us
Xinxiang Pan Chao Instruments Co., Ltd.
Tel: +86 13343800331
Contact person:Carrie Niu
Fax: 0373 303 0331
Email:sales@panchaoglass.com